Skip to main content
It looks like you're using Internet Explorer 11 or older. This website works best with modern browsers such as the latest versions of Chrome, Firefox, Safari, and Edge. If you continue with this browser, you may see unexpected results.
Earth Literacy offers ever-greater understanding of the evolution of the Universe and the interconnectedness of all being. Rooted in evidence-based knowledge, this cosmological context informs a worldview, guides all fields of study, and inspires social change. Earth Literacy recognizes Earth as educator and honors the wisdom found in Earth systems as well as the mystery and numinous beauty within the Universe. Earth Literacy allows us to discover our role within the story of Earth and the Universe, transforming our beliefs and actions so as to create mutually-enhancing, sustainable, resilient relationships with Earth's community of life.
Read more here about Earth Literacy by Founder of Earth Ethics Institture McGregor "Mac" Smith
Earth Literacy Notebook by Mac Smith
Earth Charter Principles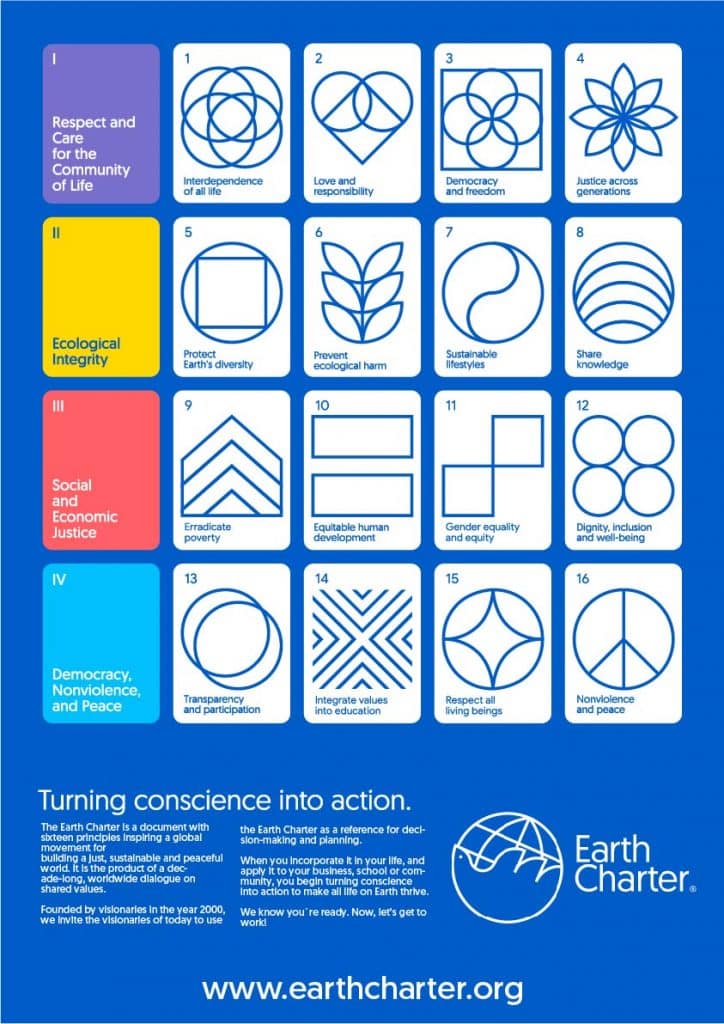 Food, water, energy & lifestyle